This year's conference returns to in-person format! All sessions will be available on-site. We do understand that some may not be able to attend the conference in person, and to accommodate that, we've provided a track of sessions that will be recorded and made available — along with 7 additional sessions — as part of our Conference Encore program. Register above to attend the conference live, or click here to register for the Conference Encore. All 14 sessions offered in the Conference Encore are included with the in-person conference registration.
---
Keynote Presenter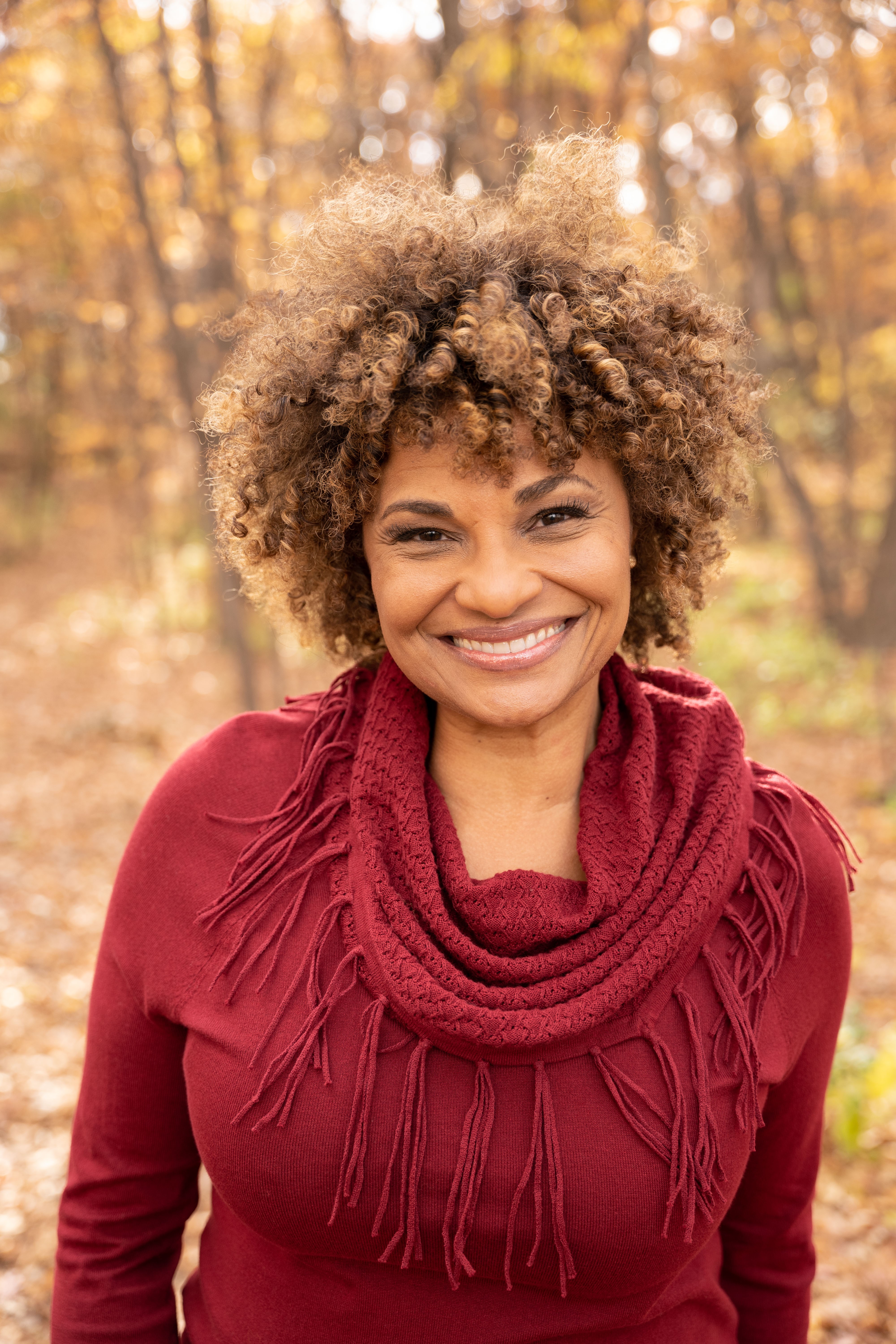 Thursday Keynote Presentation
"Pockets of Joy: Further, Faster, Together" 
Roxane Battle, Vice President, Advocacy and Community, Sanvello Health, (UHG)
What a year. From COVID-19 to continued social reckoning and global unrest, the 'new normal' has appeared in fits and starts, creating unprecedented levels of burnout, anxiety, and stress. In this session, television news personality, turned mental health advocate and author, Roxane Battle is here to help. As Vice President of Advocacy and Community at Sanvello Health, she's got answers on how to build resilience in the face of so much change. You'll learn simple ways to create safe inclusive spaces to talk about mental health and build connection. An expert and engaging storyteller, Roxane's presentation will leave your team inspired to get to a healthier, happier place and find those pockets of joy, together.
MASBO Connections
Immediately following the last session on Thursday, conference attendees are invited to join us and connect with other current and past school business professionals before you head home or to dinner on your own.
Schedule at-a-Glance
See the Agenda tab for a full schedule of sessions. Due to possible COVID-19 restrictions for presenters to be able to present in-person, please note that a few of the breakout sessions will utilize presenters who are presenting live, but will do so virtually.
Thursday, November 11
7:30-8:30am — Registration
8:30-10:00am — Opening Session and Keynote
10:15-11:05am — Breakout Sessions
11:20am-12:10pm — Breakout Sessions
12:10-1:15pm — Lunch
1:15-2:05pm — Breakout Sessions
2:20-3:10pm — Breakout Sessions
3:00-4:30pm — MASBO Connections – Exhibit Fair and Member Meet-Ups
Friday, November 12
7:45-9:00am — Registration
8:00-9:00am — Resource Committee Meetings
9:00-9:30am — Opening Session
9:45-10:35am — Breakout Sessions
10:50-11:40am — Breakout Sessions
11:40am-12:45pm — Lunch
12:45-1:35pm — Peer Group Discussions
1:50-2:40pm — Breakout Sessions
---
Rates
Please sign in above to gain access to all rates available to your member type.
Member
Non-Member
Lifetime
Retiree
Student
By 11/2
After 11/2
By 11/2
After 11/2
By 11/2
After 11/2
By 11/2
After 11/2
By 11/2
After 11/2
Full Conference (Thursday and Friday)
$225
$250
$290
$325
$100
$120
$125
$150
$150
$150
Thursday OR Friday
$130
$150
$170
$200
$50
$60
$70
$90
$80
$80
$80
$80
$125
$125
$30
$30
$40
$40
$25
$25
Additional Recorded Sessions
Registration for the live Conference also includes access to the Conference Encore, a set of on-demand sessions offered following the conference. These sessions include 7 recorded sessions from the conference and 7 additional on-demand sessions. All sessions will be available on November 17.
On-Demand Sessions
UFARS Hot Topics
State Reporting in Ed-Fi
Robert's Rules of Order
Workplace Provisions to Support Expectant Parents
Retirement Plans 101
Nondiscrimination Testing 101
Making School Finance Understandable
Recorded Conference Sessions
Strategic Workplace Takeaways from a Year with COVID-19
Bounce Back Project: Promoting Health Through Happiness
Streamlining Your Audit Through Advanced Preparation and Technology
Anticipating Year End Results
Long-Term Facilities Maintenance Overview of the FY 21 reconciliation process and important LTFM ten-year planning details schools need to know.
Food Service Procurement Procedures
Indoor Air Quality: Regulations and Guidance
---
Certification Courses
MASBO will offer two certification courses on Wednesday, November 10, at the Minneapolis Marriott Northwest: Buildings & Grounds II and Legal & Personnel II. Register for the 2021 MASBO Fall Conference Certification Courses now!
Education Credits
MASBO will provide continuing education credits from the Minnesota Board of School Administrators for the certification courses and full conference. CPE credits from the National Association of State Boards of Accountancy (NASBA) are offered for select educational sessions. For more information on CPE credits and continuing education credits, please visit the Education Credit Hours page.
Health & Safety
MASBO is committed to providing a safe experience at our 2021 Fall Conference and certification courses. We are working closely with the Marriott on measures to help mitigate and prevent the spread of COVID-19 and are working diligently to ensure a safe conference experience. Our association is continuing to monitor the recommendations of the CDC (Centers for Disease Control) as well as local, state, and federal guidelines. An increasing number of school districts are implementing masking requirements, and Hennepin County and the City of Brooklyn Park (where the Marriott is located) also require masks at their public facilities. We believe that our policies should reflect those of the conference attendees, and the city where the event will be held. Therefore, a mask requirement will be in place for the conference in any public indoor setting, and physical distancing is encouraged.
Mask Requirement
Masks are required at the 2021 MASBO Fall Conference and certification courses for all participants (including registrants, guests and exhibitors). All participants must wear a mask to gain access to the event, and leave their masks on in public, indoor spaces, only removing them when actively eating or drinking.
Physical Distancing
MASBO asks that attendees refrain from physical contact – including hugs and handshakes – with other attendees. Fist and elbow bumps are encouraged!
What You Can Do To Stay Safe
Ultimately, there is an inherent risk of exposure to COVID-19 with any public gathering. While MASBO and the Marriott are taking your safety and that of our staff very seriously by employing COVID-19 safety protocols, best practices, and sanitation initiatives, we cannot guarantee that these measures will completely protect you from contracting COVID-19. The best way to have a safe event is for everyone to be diligent about their own personal safety both inside and outside of the conference.
We ask all attendees to do their part by taking personal responsibility and remaining vigilant about their own health, including:
Wearing face coverings in indoor places throughout the city (e.g., restaurants, bars, and other indoor attractions)
Maintaining physical distancing in indoor spaces
Using hand-sanitizing stations
Washing your hands frequently
Self-monitoring for signs and symptoms of COVID-19 (symptoms typically include fever, cough, and shortness of breath)
Please watch for additional updates to this policy, and contact Connie Nordquist, MASBO Executive Director at cnordquist@mnasbo.org with any questions.
Registration Agreement
All attendees at MASBO events agree to the terms our Registration Agreement. If you do not agree to these terms, do not register for the event.